Would you like to take a dip outside pool hours? Our 100 mq swimming pool and solarium area is on the first floor of the terrace, This area is dedicated to relaxation and fun for the whole family. If we didn't mention it before you can swim among the fresh fragrance of the pines!
Swimming Pool
Spacious and safe
Our large pool provides a refreshing experience in aqua blue water for both children and adults thanks to its varying depths. 160 cm for swimming and diving; 90 cm for little tadpole swimmers.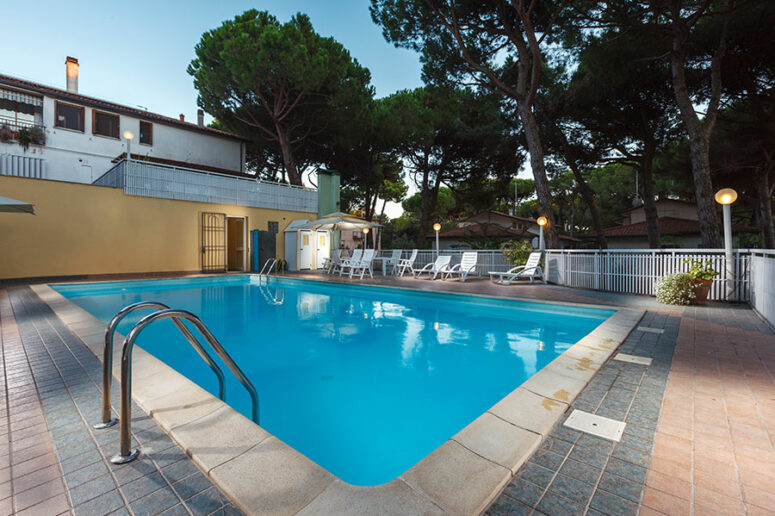 Terrace
Soothing view of pine trees…
…is appreciated by our guests in Marina Romea's peaceful setting.Our terrace is furnished with deck beds, tables, and chairs to give you the opportunity to relax as you wish; reading, having a drink, sun bathing or playing with your kids.